YUM Rewards
Share something on Facebook, follow us on Instagram, make a purchase. Whatever you do, we want to reward you. Earn points and spend them how you want to with our YUM points program. Earn free food to free shipping!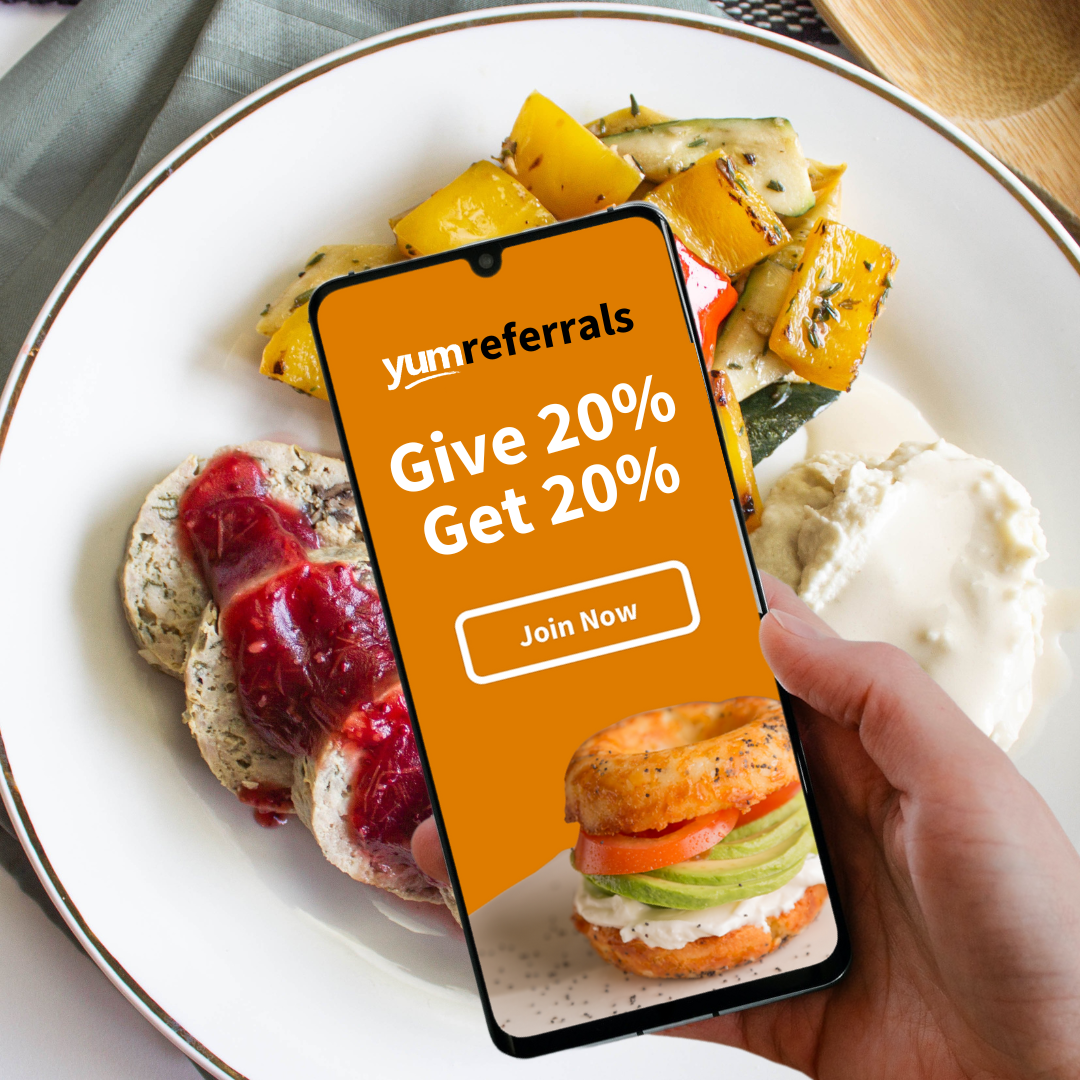 YUM Referrals
You deserve a reward for committing to your health and the love that you show our food. Give friends 20% off when they subscribe to their first meal package and you'll receive a 20% off coupon for your own subscription.
Earn and Redeem Yum Points
All About YumRewards
How do I become a YUM rewards member?

To join the YUM rewards program simply create an account with us and start earning! You'll be given your own referral link and can start collection points right away!
How do I earn Yum points?

Earn more Points for different actions, and turn those Points into awesome rewards! Following us on social or making a purchase are a few ways you can earn. To view all the ways to earn, click the 'Rewards' Launcher from the main menu. 
Can I use YUM points if I have a meal package subscription?

Yes! There are special codes that have the word SUBSCRIPTION in them. These two codes, '$10 Off SUBSCRIPTION' or '$5 Off SUBSCRIPTION'. Make sure you use these, as the other codes will not work on your subscription. 
Does it cost anything to join?

Becoming a YUM rewards earner is completely free! We think you've earned it by supporting local and doing something better for your health. This is our way of saying thank you!
Can I use rewards coupon on more than one order?

If you redeem your points for a coupon code or reward, you MUST use it all on one order. Coupon codes are a one time use and cannot be used on multiple orders. If you redeem your points for a $70 coupon, the order you use the coupon on should be more than $70 or you will loose the remaining balance. 
Can I redeem points AND use a coupon?

The cart will only allow one discount to be applied per order, so points and coupons cannot be used at the same time.
How can I check my balance?

To check how many YUM points you have simply log into the rewards launcher and log in! Your points will be right there.
How do I spend YUM points?

You can spend YUM points YOUR way! Whether your a subscription customer, want to save on shipping or want to try a new feature item you get to choose! To view all the ways to earn, open the YUM rewards app from the main menu and login to see if you have any rewards!
Do YUM points expire?

Your YUM points will be valid for one year and will expire if not used within the year of earning them.
Do I collect points if I shop in-store?

Yes, you can earn and redeem points from both online and in-store purchases. Your points will all be under the same account as long as you use the same email address to check out under.
How do referrals work?

Referrals work to give your friends 20% off a subscription meal package. When they subscribe to  a meal package, you'll receive 20% of your next subscription order. While these rewards may change in the future, right now rewards exist for subscription customers only.
Is there a limit to how many people I can refer?

Nope! Refer as many friends as you like! As long as they make a purchase, you will get your referral reward.